The Director General of the CAA, Mr. Goran Jandreoski, held meetings with high-level ICAO officials in Montreal and presented ICAO with an artwork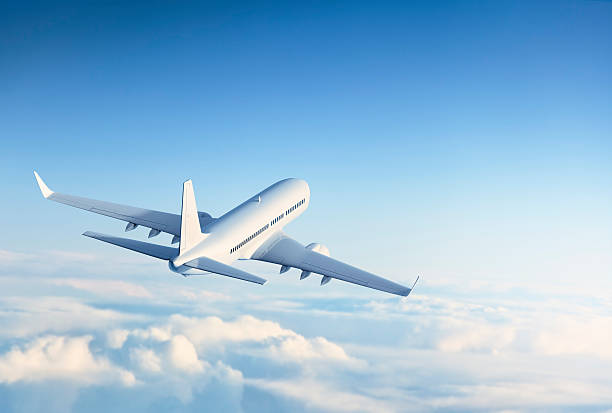 14.03.2018
On the occasion of marking the 25th anniversary of the Republic of Macedonia's membership in the International Civil Aviation Organization (ICAO), a high-level delegation of the Civil Aviation Agency headed by the Director General Goran Jandreoski is currently paying an official visit to the organization in Montreal.
During the visit, Director General Jandreoski held meetings with the ICAO Council President, Dr. Olumuyiwa Benard Aliu as well as with other high-level ICAO representatives. In the meetings, Mr. Jandreoski expressed gratitude for the extensive support provided by ICAO to the Civil Aviation Agency ever since the country became a Member State.
The Director General stressed that Macedonia succeeded in overcoming the difficult challenges it faced, and raised the level of aviation safety and security. As a result of the extensive efforts focused on enhancing the capacity and quality of its operations, in 2017 the Agency was awarded an "ICAO Council President Certificate", which, according to Jandreoski, is a confirmation of the efforts of the Agency in implementation of the ICAO Standards and Recommended Practices, but also, an additional motive for the CAA to continue to work with greater thoroughness and ambition towards raising the level of quality of the Macedonian aviation to the level of the highly profiled European aviation.
During the visit, an artwork presentation ceremony was held at the Delegates' Lounge at ICAO's headquarters. Mr. Jandreoski presented ICAO with a wood carving artwork by master wood-carver Kocho Ainoski, one of the most famous members of the Ohrid wood-carving school. It represents the life of people in Macedonia during the four seasons. Addressing the distinguished audience at the ceremony, Jandreoski emphasized:
 "I am proud that on the 25th anniversary of Macedonia's ICAO membership, with this present, the Republic of Macedonia has been entrusted an honorable place in the headquarters of the International Civil Aviation Organization which is a special honor both for the CAA and our country.
–  All this would not have been possible without the tremendous assistance provided to us by ICAO and the support we have been enjoying during all these years. Having you as an international organization responsible for regulation of civil aviation to thank, we, as Macedonian aviation authorities managed to become integrated in the global aviation community, to implement the ICAO standards and recommended practices and the national regulations, while raising the quality of knowledge and competences of the Macedonian aviation experts", pointed out Jandreoski.
The Director of the ICAO Bureau of Administration and Services, Mr. Vincent Smith, addressed the audience with remarks of gratitude for the artwork on behalf of ICAO's Secretary General, Dr. Fang Liu.
In addition to the CAA delegation, the ceremony attendees included the President of the ICAO Council, permanent representatives of the ICAO Council Member States, Air Navigation Commissioners, the Director General of Airports Council International (ACI World) and distinguished members of the Macedonian community in Montreal.