CAA with a series of activities and promotional materials at Maj Flaj promoted ICAO's 75th anniversary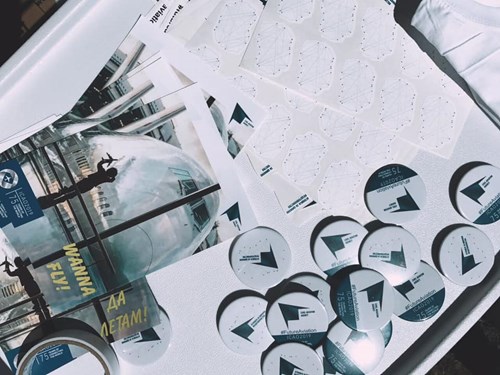 11.05.2019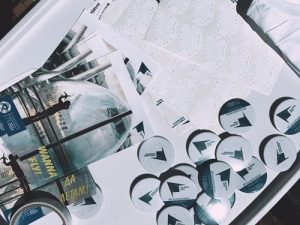 The Civil Aviation Agency marked in an authentic manner the celebration of the International Civil Aviation Organization's (ICAO) 75th anniversary with its presence at the Fourth International Meeting for Aeromodelling MajFlaj, which was held on May 11th and 12th at the sports airport Stenkovec in Skopje.
Worthily for celebration of a jubilee anniversary as deserved by the International Civil Aviation Organization, to which the country is a member for more than 25 years, the CAA implemented a series of promotional and creative activities in front of the visitors of this sports- recreational happening at the open information stand at which employees of the Civil Aviation Agency distributed promotional materials "75th ICAO anniversary" and shared information with the interested citizens within the scope of their operation.
The positive energy and sport spirit of the organizers for socializing with the citizens and the promotors for radio-controlled aircraft models was complemented by the Civil Aviation Agency with the open art corner reserved for the youngest visitors.
In an authentic atmosphere and with a lot of fun, children of different ages created drawings which, in accordance with the set criteria could be included in the open competition of the Civil Aviation Agency and the Ministry of Education and Science themed "Future Aircraft".
The Civil Aviation Agency, through its support of this important aero-sports event, once again demonstrated a high level of social awareness and responsibility in front of its collaborators from the aviation industry in the country, but also in front of the citizens, as an important element in building of the concept of trust and cooperation between the institutions and the public.
Through its promotional activities, the CAA remains consistent with the principle of affirmation of national civil aviation as a fast, efficient, safe, economically and environmentally sustainable air transport in accordance with the European rules and standards.