CAA delegation attending 40th ICAO Assembly in Montreal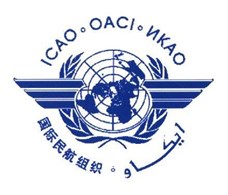 25.09.2019
The 40th annual Assembly of the International Civil Aviation Organization commenced on 24th September in Montrеal, Canada. As a UN specialized agency, the International Civil Aviation Organization (ICAO) establishes the standards, recommendations, principles and techniques related to international air transport in order to ensure orderly, efficient, harmonized and safe development of aviation at global level. It was established with the International Convention on Civil Aviation (Chicago Convention) signed by 52 states on 7th December 1944 in Chicago, USA.
Today, 193 countries are members of ICAO, which makes it one of the greatest, most influential and most important international organizations in the world. The headquarters of ICAO are in Montreal, Canada. Our country became a full member of ICAO immediately after gaining its independence, i.e. after its admission into the UN in 1993. This year ICAO celebrates an important anniversary-75 years from its existence. For three quarters of the past centenary ICAO has been the basis of all processes, projects and activities in the field of air transport at a global level.
The ICAO Assembly is a sovereign body of the organization which meets not less than once in three years and is convened by the Council of ICAO. All 193 Member States, as well as many international organizations are invited at the Assembly which establishes the global policy of the organization for the next triennium.
During Assembly Working Sessions, ICAO's global work programme in the technical, economic, legal and operational cooperation fields will be reviewed in detail. Each Member State is entitled to one vote on matters before the Assembly, and decisions at these Sessions are taken by a majority of the vot​es cast – except where otherwise provided for in the Convention. ​​​​
This year a delegation of three members from the Republic of North Macedonia, composed of representatives from the CAA and M-NAV participates in the work of the ICAO Assembly.